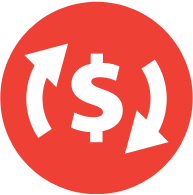 Integrated systems = more $ales
When building your online store, you need a partner who can manage all the technical details so you can focus on the success of the shop. Over the last ten years ZGtec has developed an expertise in eCommerce development, creating many open source shopping carts. Magento development and custom Shopify programming are just a few of the great options available to get your store live in a very short time. Not only can we build your eShop, we can help you set up your shipping, payment and tax information and help with SEO.
Design
Compelling design meets intuitive User Interface (UI) and user experience (UX). We create eStores with less distraction and more focus on the brand and products. Your online store will make the shopper's experience a professional, clean and natural one.
SEO & SEM
Search Engine Optimization (SEO) and Search Engine Marketing (SEM) are a necessity for any eStore.  The cost of online customer acquisition can be reduced greatly by well-managed SEO and SEM campaigns. Once your store is live, this will be the most important task.
Security
As a PCI-DSS certified web developer, secure coding practices are already built into our process. We have spent the time learning how to reduce risk and build customer loyalty and confidence. The term "de-scoping" is used to describe the process of removing the risk from your website and shifting it to the bank or other third party payment processor.
Website Payment Systems
There are many options for accepting payments securely online. While having your own Merchant Account is important, users are now very familiar with services like PayPal, Google Checkout and Amazon Payments. Make sure your customer has all the options they expect from a professional eCommerce store. We have worked with our customers many times to reduce their PCI certification complications by outsourcing their secure payments to third party hosted solutions.
Strata has used ZGtec to design our enterprise application for the past two years. Not only do they provide great technical experience, but they become personally invested in your project.